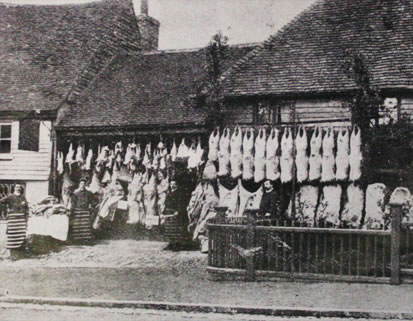 Farm to Fork Butchery Course
Limited to ten places only
Kentfield Country Estate and traditional Butchers HW Coldbreath from Sevenoaks are running a one day butchery and "understanding meat" course using our very own traditional breed cattle from the estate. We have a limited number of ten places available.
Itinerary
Your day will start with breakfast and coffee. This will be followed by a tractor ride to visit and see first-hand our cattle in the field and understand why our beef is so good. Then it's back to the shoot lodge to begin the course with master butcher Rob Martin whose butchers in Seal supplies local fine dining restaurants, golf courses and organisations such as the National Trust.
You will learn all about meat and how to choose the right cut for the right dish. This is very much a hand's on course and you will be taugh all the basic butchery skills you need plus you will be shown lots of very useful tips only the trade usually use. At the end of the session, a steak lunch will be searved in the shoot lodge together with plenty of Malbec red wine to wash it down it with.
At the end of the day you will get to take home with you £120 worth of joints, steaks mince and other exciting cuts of our traditional 30 day matured beef and your own Kentsfield & Coldbreath butchery apron.
Cost £295 per person including breakfast, a steak lunch, all drinks, £120 worth of our own beef and your butchers apron.
Please email kentfieldfarm@gmail.com to book your place.