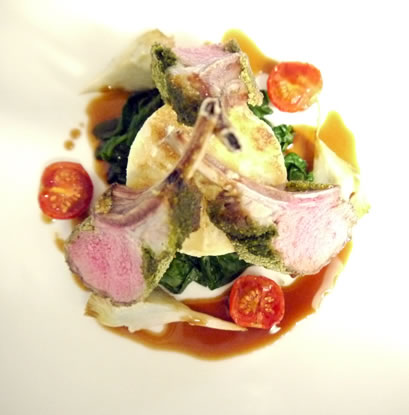 Rack of Lamb Persillade
Ingredients :
- 3 bone rack of lamb french trimmed
- Parsley breadcrumbs
(made by blending dried parsley and breadcrumbs until fine)
- 1 Egg white
- Dijon mustard
Whisk the egg white until it holds its shape add a tablespoon of Dijon mustard.
Brush the rack with the egg mix leaving the bones clean.
Dip the coated parts of the lamb into the breadcrumb mix, tap the lamb gently to remove any excess crumbs.
Bake in a hot oven (200°C)
14 minutes for rare
16 minutes for medium
20 minutes for well done
Rest for at least ten minutes before carving.
Can be served with almost any vegetable/potato combination